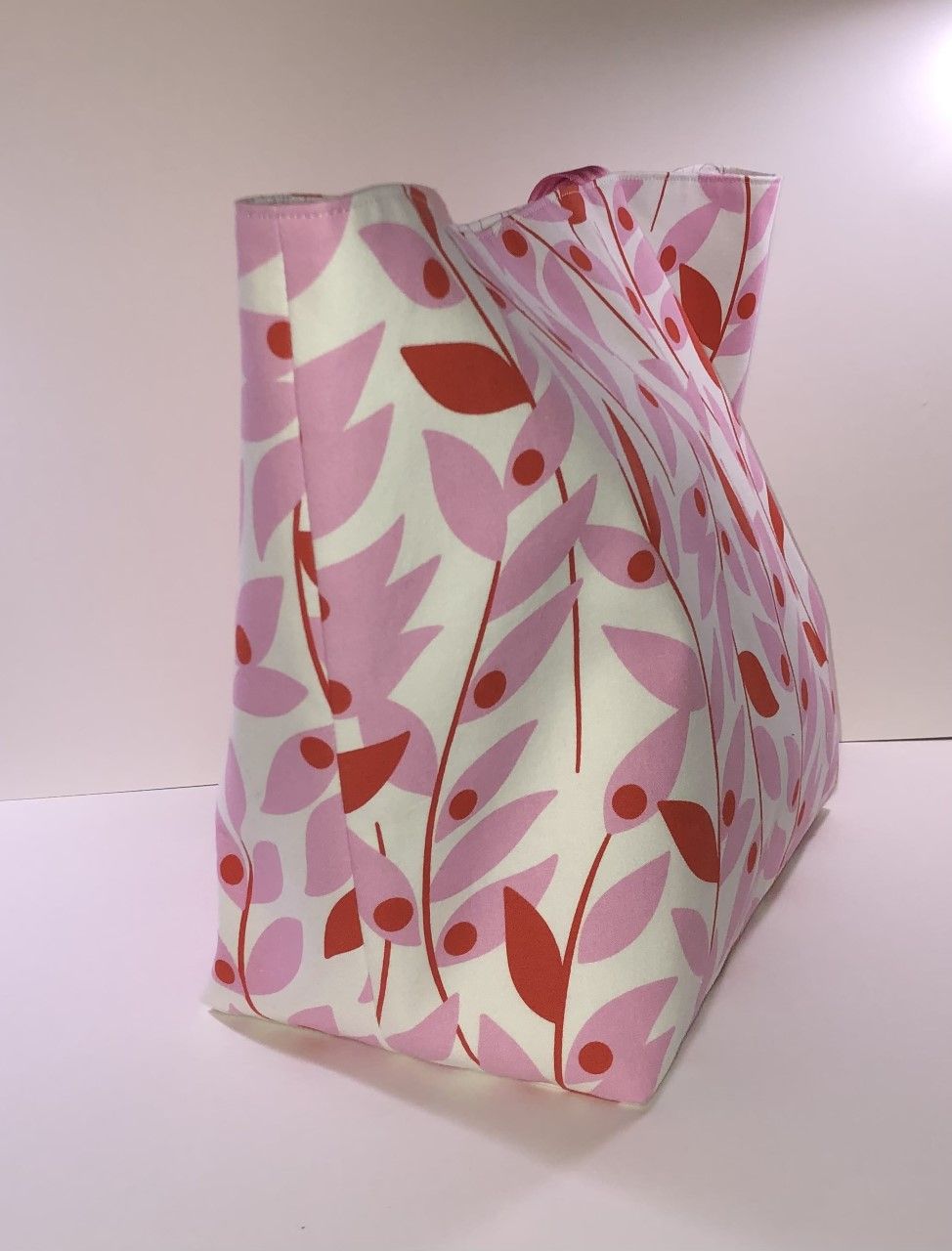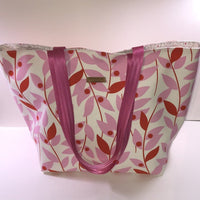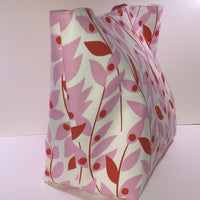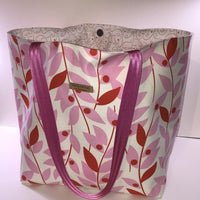 Tote bag - Pink and red leaves/berries on white
Note: Price INCLUDES shipping
Large, chubby, lined tote bag with a magnetic snap closure and 2 interior slip pockets. This bag is BIG! It could be a beach bag or travel bag. Or it will hold your gym gear and water bottle, lunch, change of clothes or shoes, your cell phone, books, etc.
The main exterior fabric is 100% cotton, with a scandinavian styled pattern of pink and red leaves and red berries. The lining and pockets are also 100% cotton. The lining fabric is called The Dreamer by Lewis and Irene.
The handles are a delicious bubble gum pink nylon webbing, extremely durable and flexible,1" wide, with a very generous shoulder drop of 14" (from top of bag to top of handles) and a 6" gap between handles where they attach to the bag. 
Dimensions: 12.5" tall x 19" wide at the top/12" wide at the bottom, and 7" deep.
Care: Spot clean with well diluted soap. No machine wash or dry. Iron on medium, but do not iron the handles.