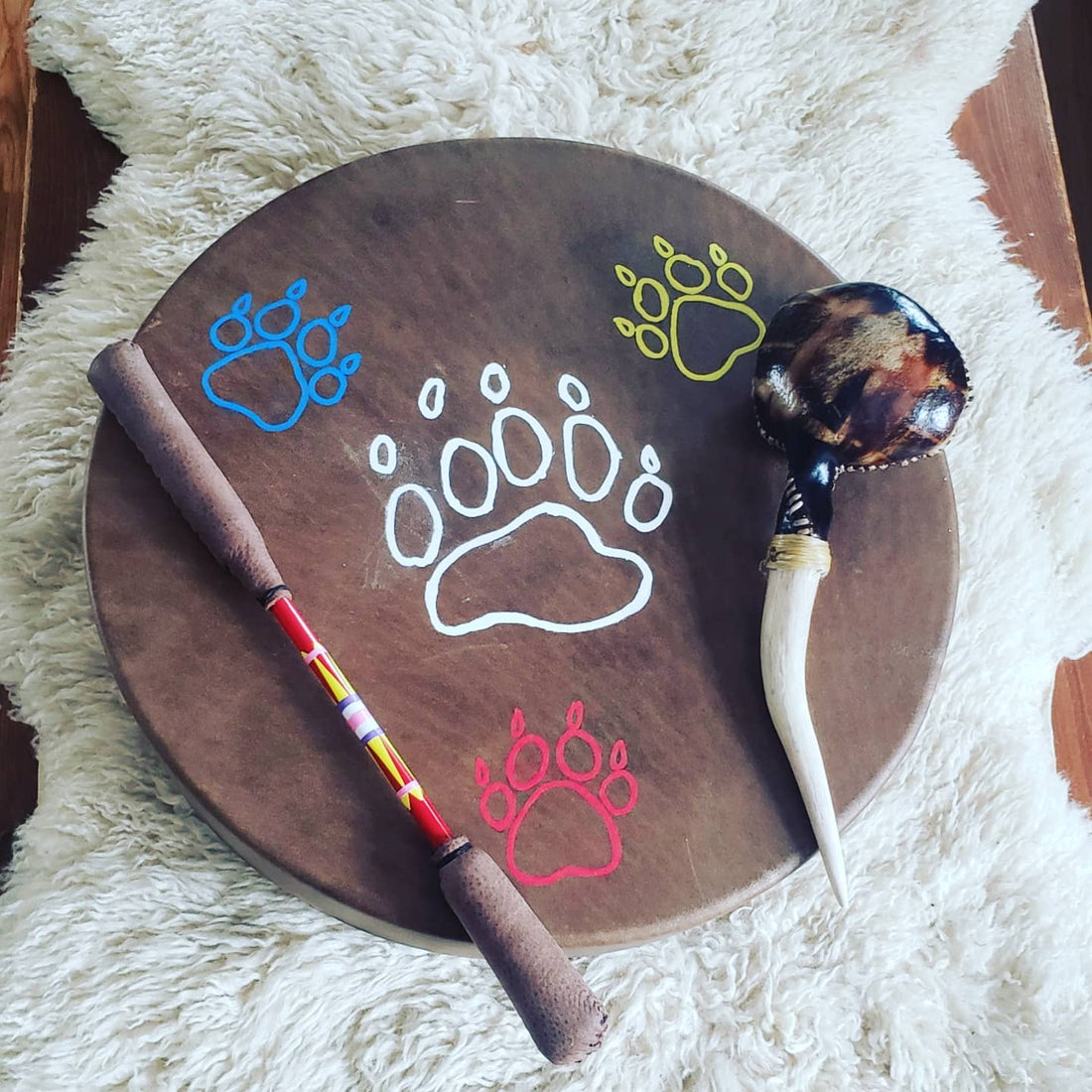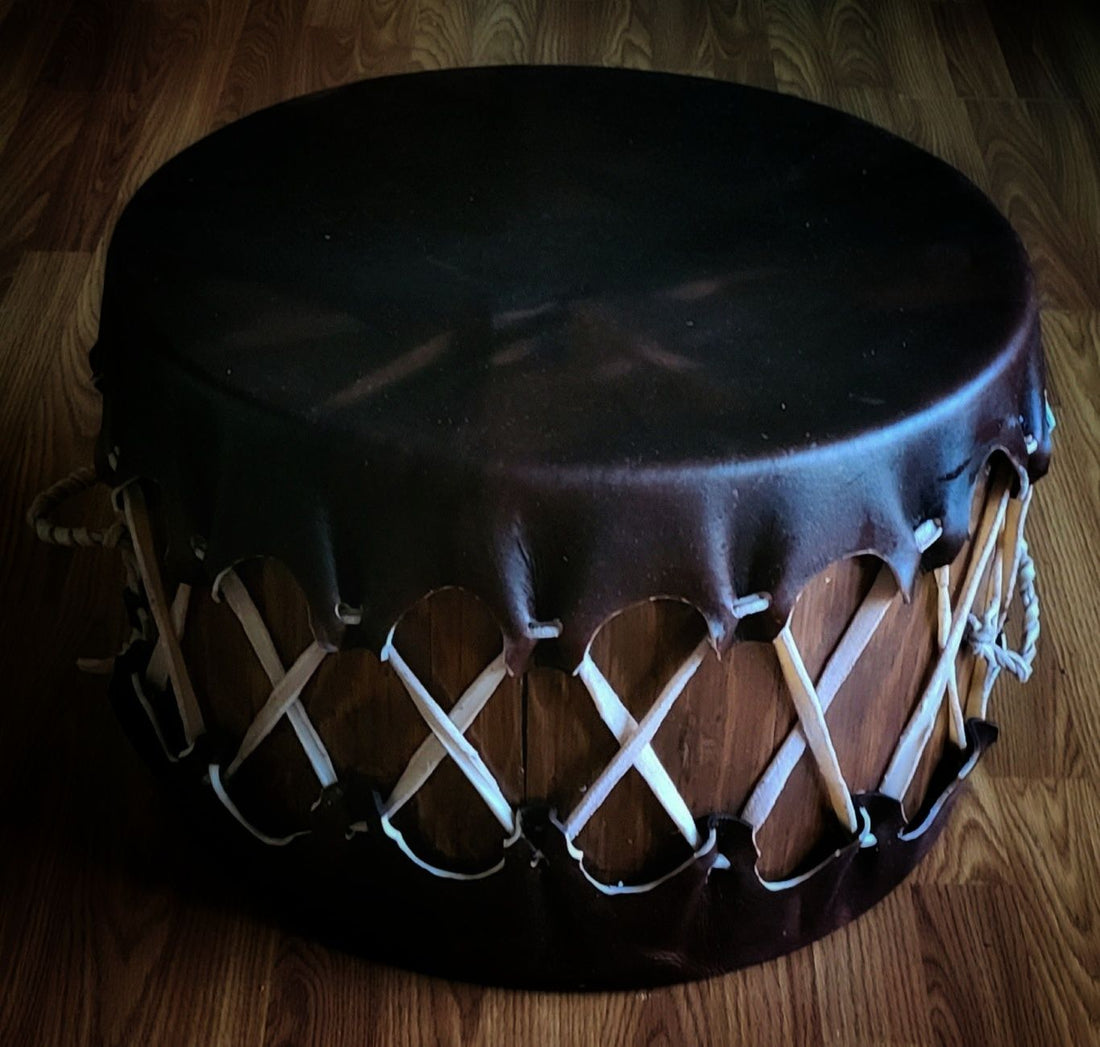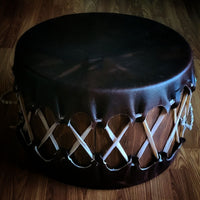 Handcrafted Buffalo Hide Handrum. The hide and lacing are processed the traditional way and the frame is made from driftwood Yellow Cedar gathered from the shores of Haida Gwaii. It has a beautiful tone and resonates well. The drumstick is made of Alder that is also gathered from the shores of our beautiful island.
This drum comes in various sizes from 12" to 18". Custom sizes can also be made. Some drums are pictured with artwork added and with a rattle and a custom fiberglass stick. They can be ordered separately.Free shipping.
Please contact me directly for larger drums or any customization. Drums will be natural unless specified.