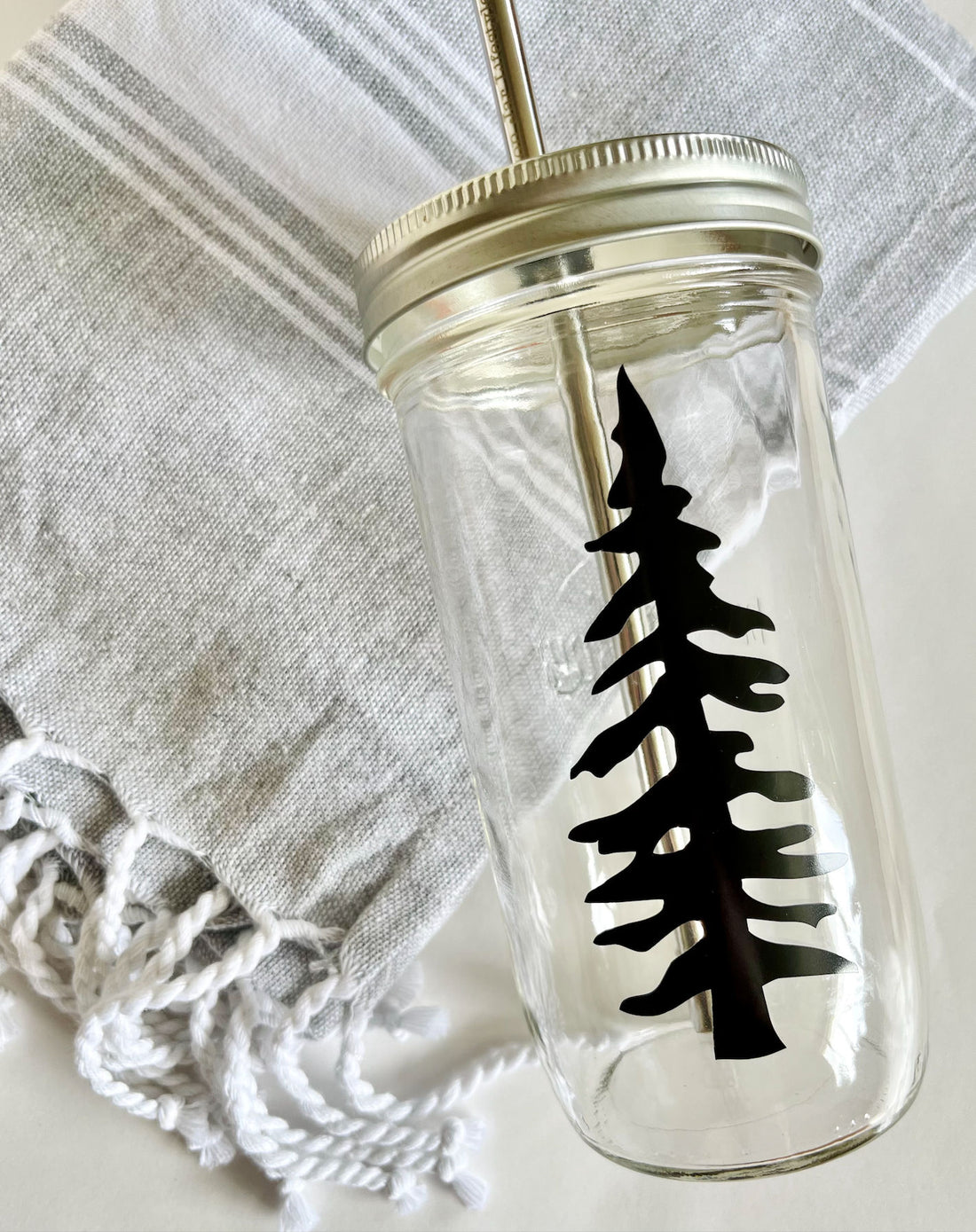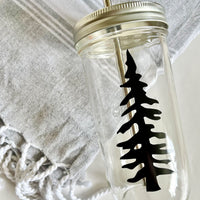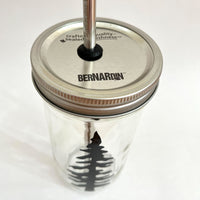 For the tree loving and eco-friendly person in your life! 

This simple design makes a statement while also being consistently re-usable and ready for the next adventure!

The "tree" decal is made using a permanent premium vinyl that is water and weather resistant (the same material can be used for car decals)

This re-usable drink tumbler is created out of a tall glass mason jar (750ml).
It comes with a stainless steel straw that is held in place on the lid with a rubber grommet.

Size: 
Width: 3.5'' 
Height: 6.75''
Volume: 750ml / 25oz

Not dishwasher or microwave safe.