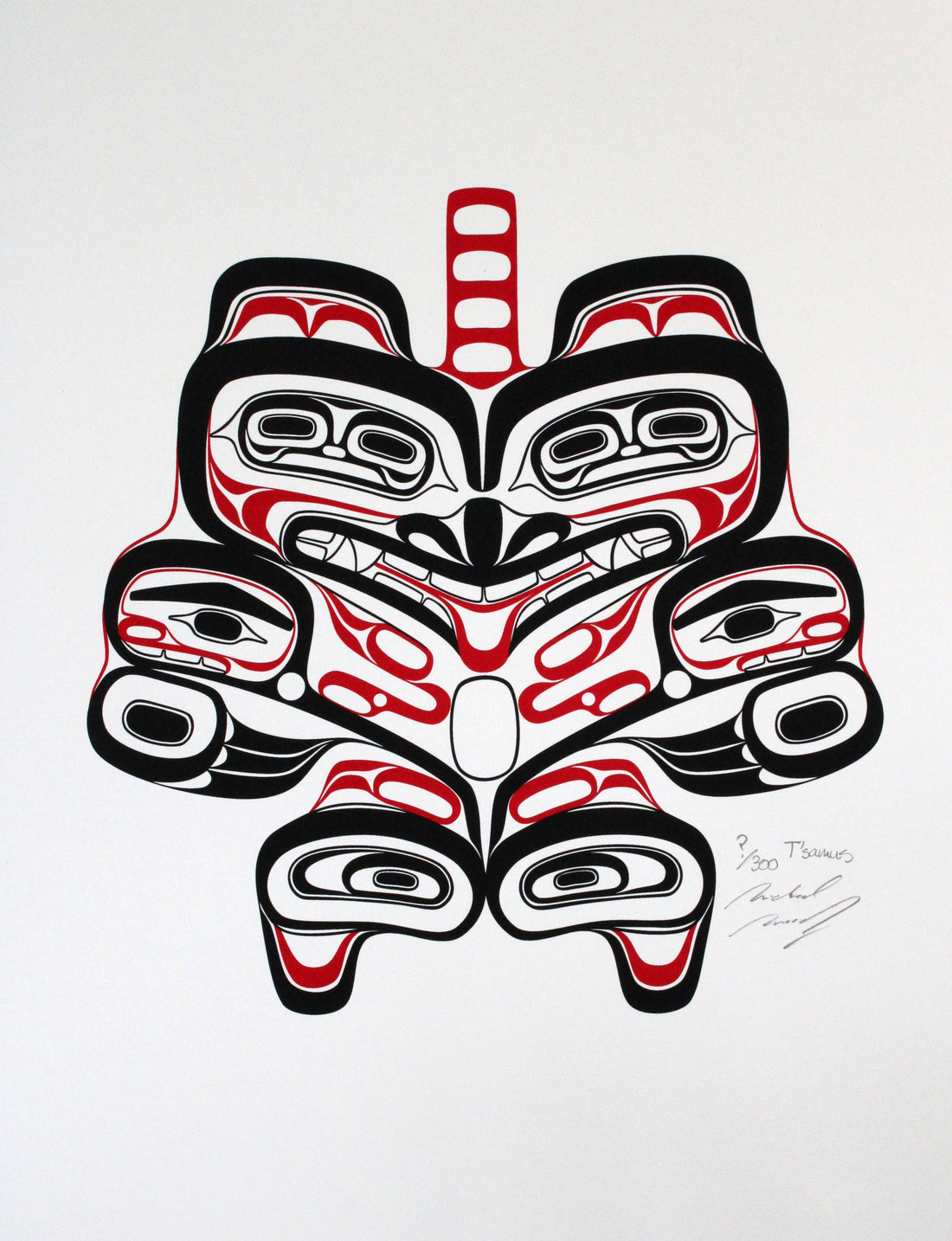 Ts'amus Limited Edition Haida Print
Ts'amus, known as the Supernatural Snag in English, is said to be a wandering driftwood being who comes to shore to drag unsuspecting men out to the ocean. This terrifying creature is depicted in my design in one of its many transformations, the Sea Bear, with a man above Ts'amus' claws trying to escape the depths of the ocean. The Ts'amus is the first design of my Sea Monster Series.
Limited edition series with print numbers ranging from 1-300. Two-colour printscreen on 320 gsm Stonehenge paper, 15"x18".