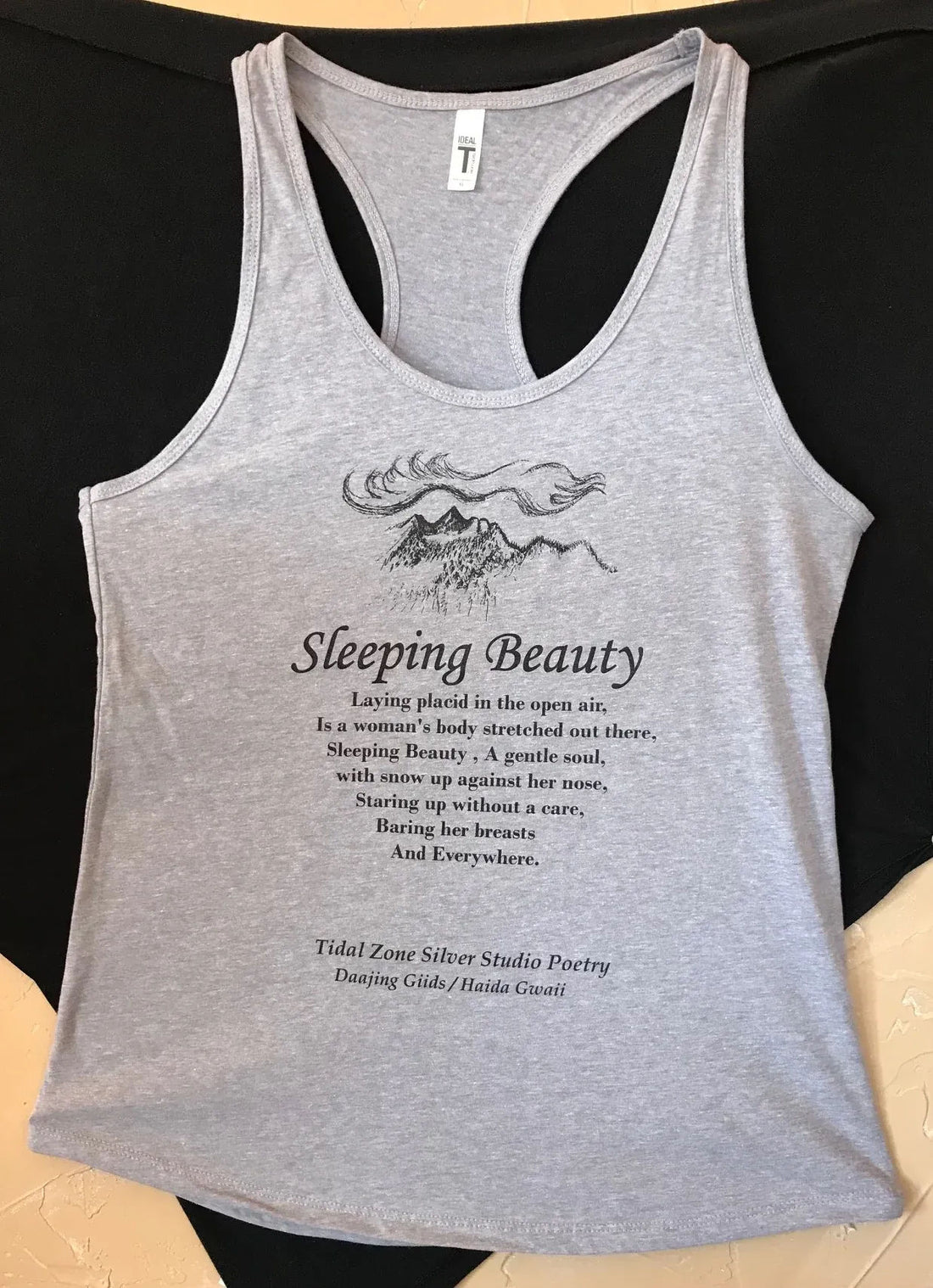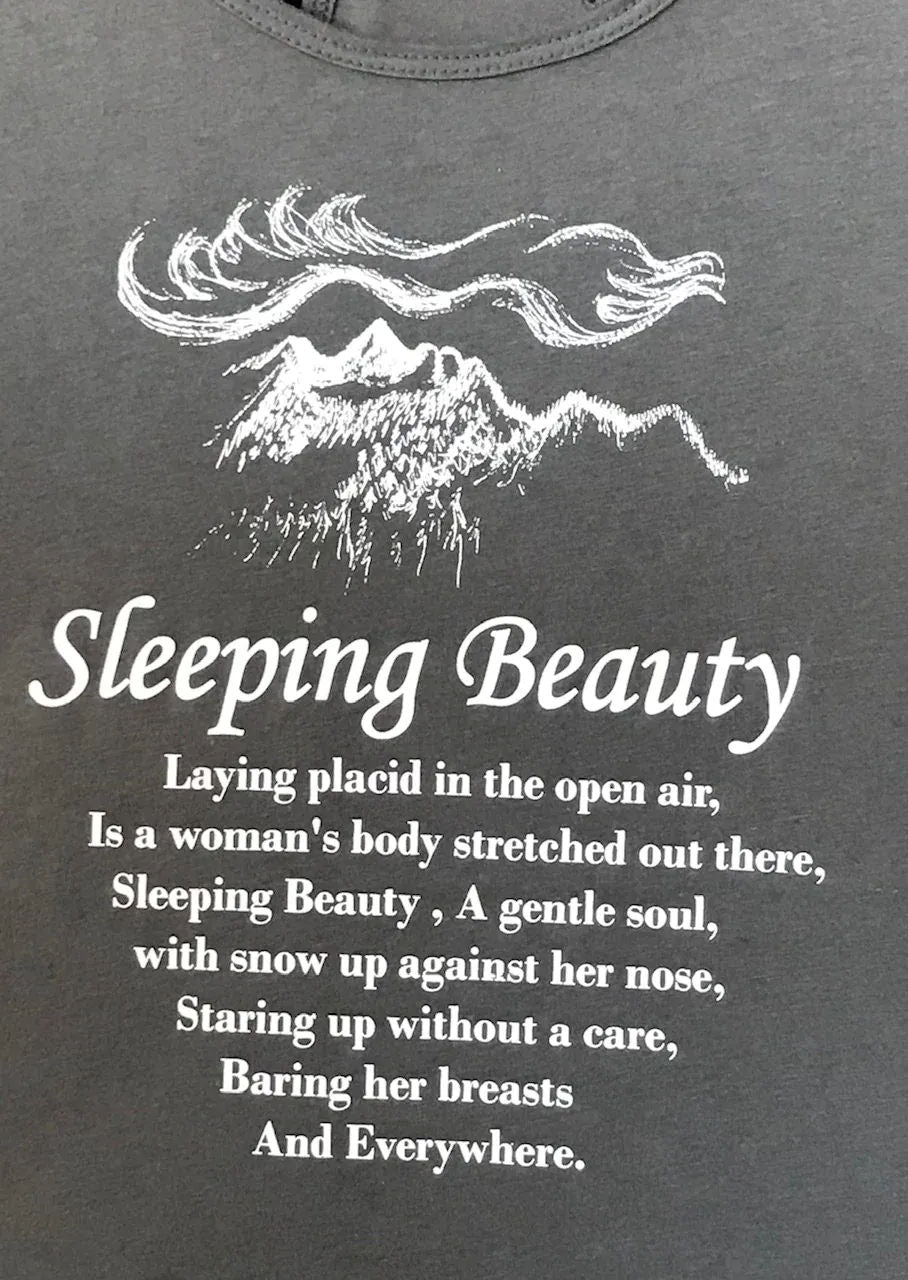 Sleeping Beauty Woman's racerback tank top
The "Sleeping Beauty" tank t-shirt is inspired by our beautiful mountainous  female shaped landscape  which surrounds the village of Daajing Giids (formerly known as Queen Charlotte village). The Sleeping Beauty drawing and poetry is designed and created by artisan jeweller Laura Dutheil.
The "Sleeping Beauty" image is a favourite one that Laura Dutheil enjoys engraving into her sterling silver collection of jewellery. On any day or night this beautiful mountainous range on Haida Gwaii has a magical way of creating a special bond with this artisan jeweller!
The Sleeping Beauty woman's tank top is available in Heather Grey with black ink and Dark Grey with white ink.
Under poetry reads:
Tidal Zone Silver Studio Poetry
Daajing Giids/Haida Gwaii
Sizes Large and x large in Heather Grey
         Sizes Medium and Large in Dark Grey
60% cotton and 40 % polyester blend